Dr. Reid Friesen BMSc, DDS, MSc, FRCD(C)
Dr. Reid Friesen graduated from the Faculty of Medicine and Dentistry at the University of Alberta in 2014. During his dental education, he won several awards, including the Gold Medal in Dentistry for graduating first overall in his dental class as well as the Dr. Cal Waddell Western Canada Dental Society Memorial Scholarship for exhibiting the qualities of scholarship, leadership and humanity. Following dental school, Dr. Friesen practiced general dentistry for one year, providing general dental services in Edmonton. Subsequently, he embarked on his Oral Medicine Specialty training at the University of Alberta, and obtained a Masters Degree in Medical Sciences in 2018. His research focused on the referral patterns to Oral Medicine clinics in Alberta. While undergoing Oral Medicine Specialty training, Dr. Friesen had the opportunity to collaborate with multiple medical specialties, including oncology, dermatology and otolaryngology.
Dr. Friesen is an Assistant Clinical Professor at the University of Alberta and is involved in training Oral Medicine graduate students, as well as undergraduate dental and dental hygiene students. Additionally, he is a member of the Royal College of Dentists of Canada (RCDC), the American Academy of Oral Medicine (AAOM), the Pain Society of Alberta, the American Academy of Sleep Medicine and the Canadian Academy of Oral and Maxillofacial Pathology and Oral Medicine (CAOMPOM). Dr. Friesen has presented at several continuing education courses. His clinical and research interests focus on the management of patients with chronic temporomandibular joint dysfunction and early diagnosis of potentially malignant disorders. His private practice focuses on the treatment of Orofacial Pain/Temporomandibular Joint Dysfunction, Oral Mucosal Disease and Dental Sleep Medicine.
Dr. Friesen was born and raised in Edmonton and continues to reside within the south Edmonton community. Dr. Friesen and his wife enjoy living a healthy, balanced life including regular walks with their dog Guinness.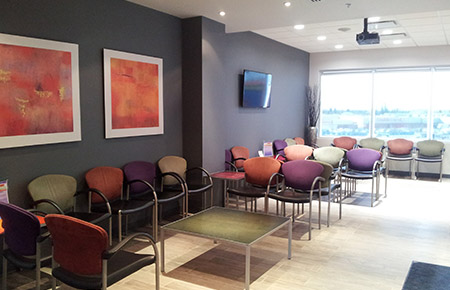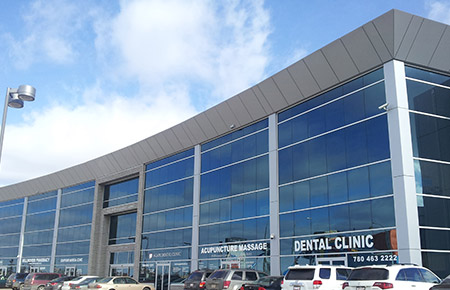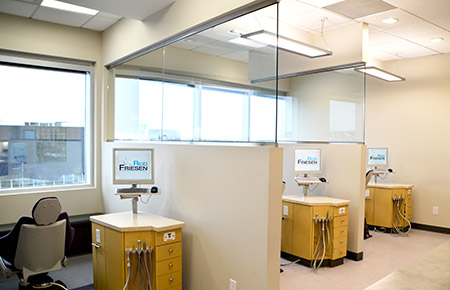 At Dr. Friesen's office, our team is committed to:
Making all of our patients feel right at home! We put their needs first to achieve efficient and comprehensive treatment.
Maintaining a close working relationship with their family Dentist and health care practitioner.
Ensuring our team is highly trained and skilled and that we provide exceptional service to each and every patient.